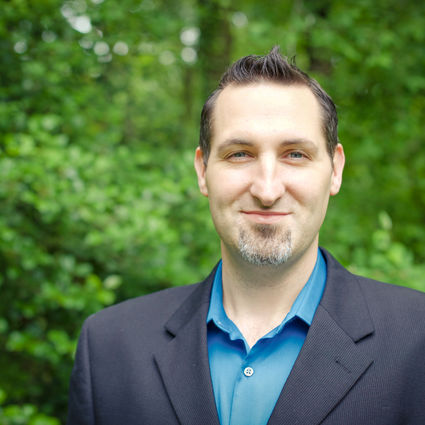 Brendan Spear
Broker Owner
Chat with me live!
A little about me
Brendan is the proud father of two sons, Leo and Gage, and husband to Chelsea, the president of Caprika Realty. He has been selling homes since 2005.
After graduating from Catholic University of America with a degree in mechanical engineering, Brendan worked for an engineering firm doing hydraulic modeling. He was bored out of his mind, and he knew within the first week that he needed something different. Six months later he got out of the engineering field, took some Oracle database training, and taught AutoCad as an adjunct professor at Prince George's Community College. While teaching, he completed a Masters in Informations Systems Architecture from Capitol Technology University.
Brendan was living in his parents' basement, broke but highly educated and full of motivation and entrepreneurial spirit. A family friend suggested real estate, and soon Brendan and a high school friend got their licenses. They quickly nailed the business basics, and opened New Focus Realty. During those years, Brendan learned how to manage agents, and mastered the fundamentals of how to help people buy and sell real estate.
One day, Chelsea came to the real estate office on a sales call. Brendan and Chelsea met, and lightning struck. A few days later, Chelsea moved to New York! But it was clear that they were meant to be together, and six months later Chelsea returned to Maryland and moved in with Brendan. A year later Chelsea joined New Focus Realty, and the two became the company's top producers.
When the market crashed in 2008, Brendan and Chelsea had a different vision than Brendan's partners about how to evolve with the times and grow the company. Ultimately, Brendan and Chelsea decided to split off and start their own brokerage.
In December of 2010, they opened Caprika Realty. In their first year of business they doubled their income. From 2010 to 2015 they worked out of their Bowie home, focusing on offering the best customer service they possibly could, and staying lean and small. Leo was born in 2013.
In 2015 they had a monster year and were able to move from Bowie to Annapolis. Three weeks after moving into their new home, Brendan and Chelsea had their second child, Gage.
In 2017, they secured office space in Crownsville just down the road from their home, with a plan to grow the company. However, their mission and scope has always remained the same: quality over quantity. Caprika is now very selectively taking on agents, focusing on building a team that shares their client-focused approach.
Brendan is a producing broker: he still works with buyer and seller clients. When he is not working with clients or playing with the kids, he is creating marketing systems and offering agent training and mentorship. You can find him in the office on Tuesday mornings for agent training.
Brendan's generous approach to communication and client service, paired with his thorough understanding of home systems (remember that engineering degree!) is a unique and powerful combination for his team and his clients.
Featured Listing
with the expert advice you deserve